Blue Lock Chapter 235 spoilers, release date, Blue Lock Chapter 234 recap, and everything you are looking for are here!
The world of football in Blue Lock is heating up, and fans have been eagerly awaiting the release of Blue Lock Chapter 235 to see how the intense match unfolds. With spoilers now available, it's time to delve into the latest developments, Hiori Yo's pivotal decision, and what we can expect in the upcoming chapter.
In the previous chapter, we witnessed Hiori Yo grappling with his inner conflicts. While he aimed to break free from his parents' expectations, he found himself still trying to meet Isagi's high standards. This internal struggle left Hiori facing a tough choice.
Blue Lock Chapter 235 kicked off with Hiori, Isagi, and Yukimiya initiating a counterattack against the formidable Ubers. The final ball was set up for Isagi, but Kaiser swooped in, threatening to steal the golden scoring opportunity. In a daring move, Isagi and Kaiser clashed, but Aryu and Barou blocked their shot.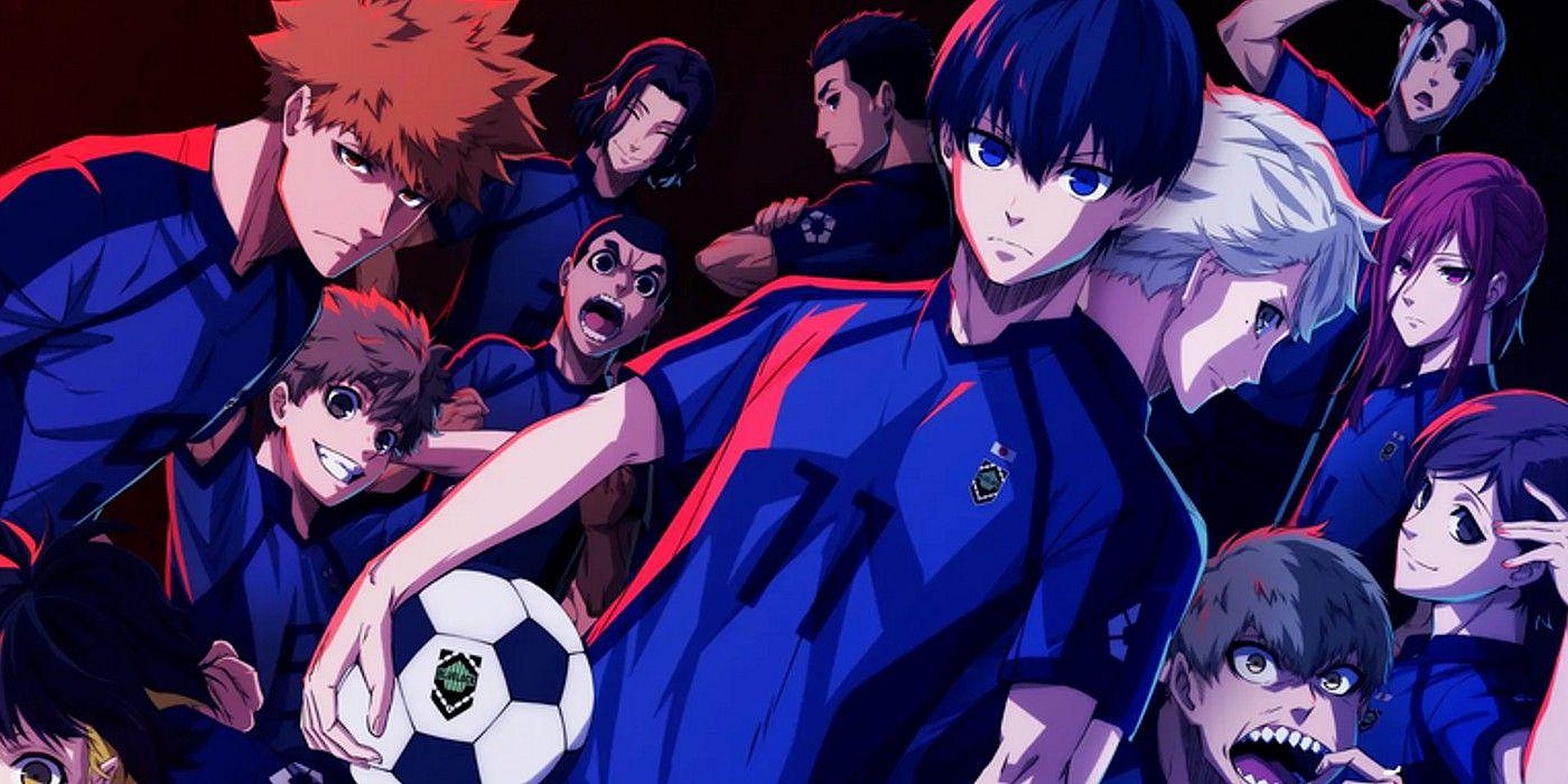 Blue Lock Chapter 235 spoilers
Blue Lock Chapter 235, titled "The Meaning of Being Born," picks up from this intense moment. The ball soared into the air after Aryu and Barou's block, with Kunigami and Aryu racing to claim possession. However, Aryu managed to head the ball away, setting the stage for another thrilling sequence of events.
The ball then found its way to Oliver Aiku and Michael Kaiser, but it was Hiori Yo who seized the opportunity. As Isagi made his move, Hiori decided to take matters into his own hands, determined to meet Isagi's expectations. But this decision also reminded him of his parents' influence and expectations, making him question his motivations.
In a pivotal moment, Hiori had a vision of Jinpachi Ego urging him to shoot, emphasizing that he was a striker. This revelation reminded Hiori that Blue Lock was a place to nurture strikers, and his shot might be the missing piece for the winning goal. However, the weight of Isagi's guidance and his own doubts weighed on him.
As he grappled with his conflicting emotions, Hiori recalled Tabito Karasu's advice to set expectations for himself. This insight led Hiori to a profound realization: he had been avoiding responsibility for his choices by blaming others. With newfound clarity, Hiori made a daring move—he decided to shoot for the goal, seeking answers for his future.
This unexpected turn left everyone stunned, as they anticipated Hiori passing the ball to Isagi. Only Sendo Shuto was prepared to thwart the attempt. While Hiori's shot did not find the net, it ignited a spark of hope in Isagi, who saw a new chance for victory.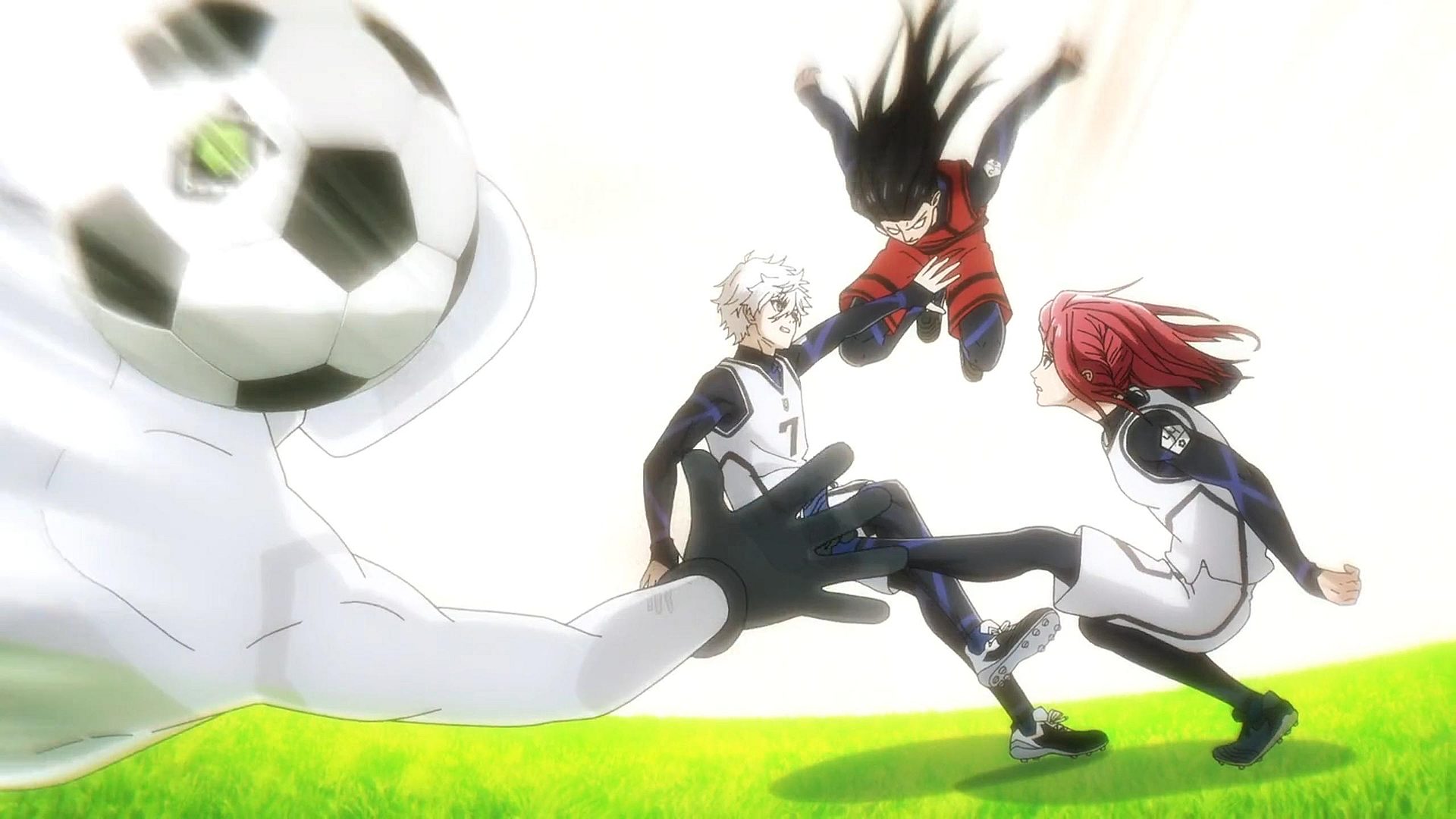 Blue Lock Chapter 235 release date
Fans can mark their calendars with excitement because Blue Lock Chapter 235 is set to be released on October 3, 2023, and October 4, 2023, in various countries. Here are the release times for different time zones:
Pacific Time (PST): 05:30 PM, Tuesday, October 3, 2023
New York: 08:00 PM, Tuesday, October 3, 2023
Indian Standard Time (IST): 06:00 AM, Tuesday, October 3, 2023
Philippines Standard Time (PHT): 08:30 AM, Tuesday, October 3, 2023
Singapore Standard Time (SST): 08:30 AM, Tuesday, October 3, 2023
Central European Time (CEST): 02:30 AM, Tuesday, October 3, 2023
Eastern European Time (EEST): 02:30 AM, Tuesday, October 3, 2023
Eastern Indonesian Time (EIST): 07:30 AM, Wednesday, October 4, 2023
Korean Standard Time (KST): 09:30 AM, Wednesday, October 4, 2023
Japanese Standard Time (JST): 09:30 AM, Wednesday, October 4, 2023
Australian Capital Territory (ACST): 10:30 AM, Wednesday, October 4, 2023
Blue Lock Chapter 234 recap
In Blue Lock chapter 235, the Ubers mounted a fierce attack, coming dangerously close to victory. Isagi, Kaiser, Hiori, and Raichi joined forces to stop them. The chapter highlighted Hiori's keen understanding of the Ubers' strategy, providing a chance for his team to counter.
Kaiser and Isagi demonstrated their determination and intelligence as they sought a breakthrough. On the other hand, Kunigami, a key player in previous matches, took a back seat in this one, suggesting he might not play a significant role in the rest of the game. The focus now shifts to how Barou and the Ubers will adapt their attacking strategy to secure a win.
Where to read Blue Lock Chapter 235?
Blue Lock is available to fans in both physical and digital formats. Kodansha, a renowned publishing company, releases the manga globally in English on a weekly basis. This ensures that fans can stay up-to-date with the thrilling football narrative by accessing the latest chapters and enjoying the unfolding drama.
For digital readers, platforms like Kodansha offer easy access to Chapter 235 and subsequent chapters, allowing fans to immerse themselves in the captivating world of Blue Lock. Whether in print or digital, Blue Lock continues to deliver an exciting football saga for fans to enjoy.
Featured image credit: IMDB