The Brittany Renner body count news has hit the trends like a meteor as the unveiling came out of nowhere; even Shannon Sharpe was surprised by the news. Today, we will go through everything that they talked about about and give you the latest tea!
Pro Football Hall of Famer Shannon Sharpe was taken aback by a candid revelation made by Brittany Renner, his guest on Club Shay Shay. During their conversation on September 27th, Renner casually disclosed that she had been intimate with 35 men in her lifetime. This unexpected revelation prompted an immediate and memorable reaction from Sharpe, who reached for a drink to process the information.
The interview, marked by Renner's openness and Sharpe's animated response, ignited discussions about societal attitudes towards personal relationships and how public figures' personal lives intersect with their public personas. In this article, we delve into the details of this revealing conversation and the reactions it stirred within the online community.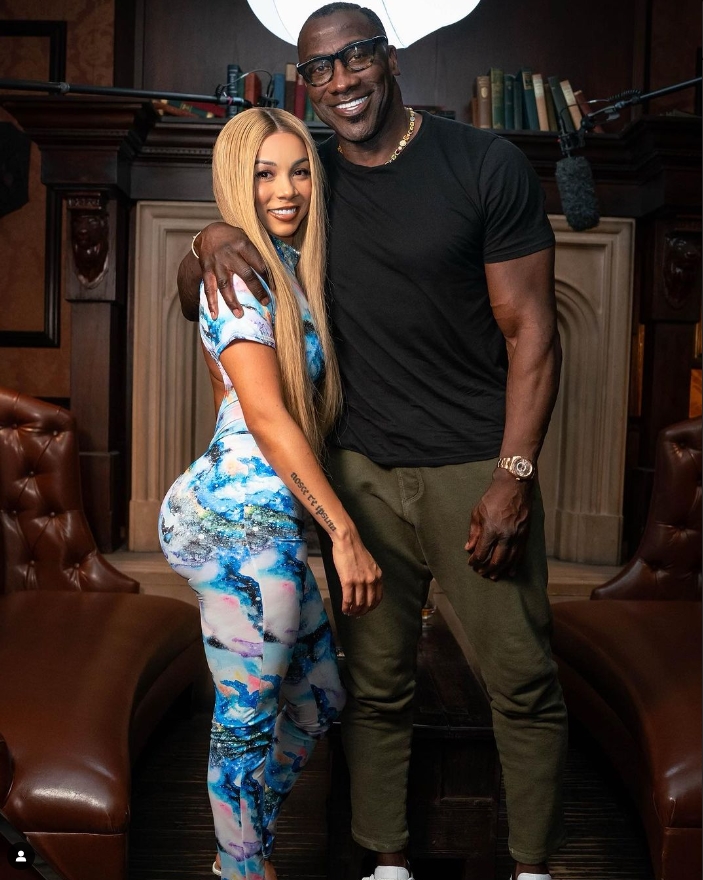 Brittany Renner body count unveiling to Shannon Sharpe
During the Club Shay Shay episode, Brittany Renner and Shannon Sharpe discussed a range of topics. However, it was their conversation about Renner's romantic history that grabbed everyone's attention. When asked about the Brittany Renner body count, a colloquial term for the number of sexual partners one has had, Renner disclosed that she had been romantically involved with 35 men over the course of her life. This moment was characterized by Renner's composure and Sharpe's unexpected reaction.
" It took a lot for me not to put my hands on him, it actually did"

– Shannon Sharpe on Skip Bayless disrespecting him

(h/t @BasketballOnX )

— NBACentral (@TheDunkCentral) September 23, 2023
As Renner calmly shared this number, Sharpe took a sip from his glass and then went on to drink directly from the bottle, even pouring himself another shot. Renner, seemingly unruffled by Sharpe's response, humorously commented, "Impressive isn't the word. If I'm judged for having great taste…" The exchange highlighted the dynamic between the two, with Sharpe's animated reactions providing a touch of humor throughout the interview.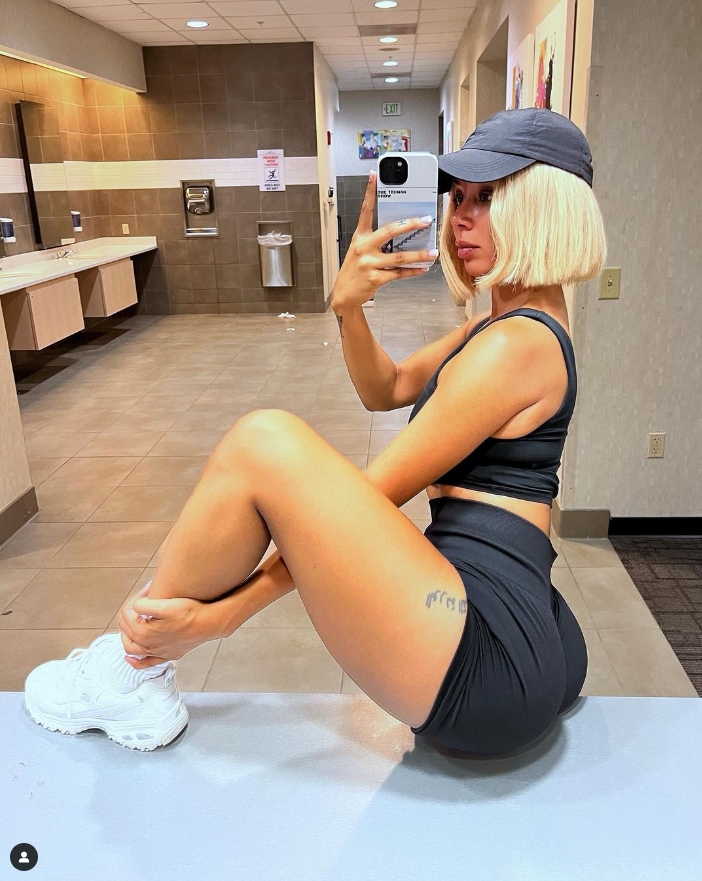 Online debates and reactions
In the aftermath of Renner's revelation and Sharpe's amusing response, social media platforms buzzed with discussions. Opinions varied widely, with some expressing skepticism about the accuracy of Renner's statement. One social media user remarked, "She's lying; it must be more than that." Another, taking a more lenient stance, stated, "Considering her age, 35 isn't even that high; I expected a much larger number."
Certain online users even interpreted Sharpe's reaction as a humorous attempt to become Renner's 36th partner. "Unc tryna be 36," one user quipped with laughing emojis. Another chimed in, saying, "You know Unc made it 36 after this interview," and humorously added, "Having cognac by the fireplace one-on-one is an easy touchdown."
This captivating exchange underscored the evolving dynamics of how public figures' personal lives intersect with their public images. Given Sharpe's history of handling unexpected statements on-air, it's unsurprising that this moment added another memorable chapter to his broadcasting career.
Lara Trump I won't back down Tom Petty cover song has gone viral
In conclusion, Brittany Renner's body count revelation on Club Shay Shay left viewers both amused and intrigued. Sharpe's animated reaction and the subsequent online discourse serve as a reminder of the complex relationship between public figures' private lives and their public personas. As this interview continues to generate buzz, it remains to be seen how this candid conversation will influence future discussions about relationships and the openness of celebrities.
Featured image credit: Brittany Renner Instagram account